It is our first week back from Spring Break and it was a busy one! Here is our week in pictures...
I thought it was a great time to start with plants with our return from Spring Break. I had the kiddos working on my text evidence pack for Spring. This is the absolute best time of year for me. I love hearing them read and doing it so fluently!! They really understand the text evidence piece too which is awesome for being a Kinder!
We made an anchor chart and had the kids cut out their hand prints to make our flower a little more dimensional =) We labeled the needs of the plant in one font and then the parts in another. I incorporated some fiction and non fiction books. The librarian had already read "Tops and Bottoms" with them which bummed me out because that is my all time favorite book! After learning all about plants and their growing cycle, we sequenced the events =)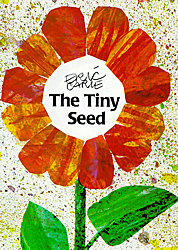 It is so nice to be in our home. My parents live right down the street and we have lakes behind our homes. The boys love to fish with their Papa. You can see Jax's extreme bliss in this shot!
I was psyched when I found these Interactive Pages for a plant unit @AllStudentsCanSHINE. We made them front and back with the needs and parts. Seriously, if my kiddos don't know these by now, I would be concerned. LOL! We even had DeeDee Wills' 'Plant Song' in our poetry center too!!
front.....
back.....
It is Sports Day at our school in honor of the Tribe home opener today. The first pic is of my bestie at work. I love having her support as a friend and teacher. Even though she is in second grade, she always has my back! My class had a lot of spunk with all of their teams as did my son with his Cavs shirt on. Go Tribe! Cleveland needs a winning team!!
Have a great weekend!!